We talked with one of Resolve's Newest Directors, Tommy Kiljoy, about the creative process behind his newest hit video, Hate.
With its chaotic dark energy and raw, wild intensity, Resolve Director Tommy Kiljoy's newest music video for ThxSoMuch's breakout single, Hate, has taken the world by storm. Released on Valentine's Day, the video has already garnered over 700,000 views, with fans going wild over the intoxicating energy and haunting, tangible emotion that flow freely from the work. We talked with Tommy to get an inside look at his inspiration and creative process for Hate, as well as an exclusive, behind the scenes scoop on the unique setting, crew, and filming process.
The Concept
When drawing inspiration for Hate, Tommy turned to the past, particularly this 2012 mall heist he recalled from his childhood. "I remember watching [the mall heist] on YouTube as a kid. It was a huge inspiration for the bikes inside of the mall and the overall marketing approach for the video," Tommy remarks. The dark energy and destructive performances in Hate were also inspired by the Resolve's production, Sky by Playboi Carti that Tommy describes as feeling "so unhinged."
"I just wanted pure, manic energy," Tommy explains. "I wanted to capture the most chaotic energy I could and build out the most raw, realistic scene I could think of." The crew filmed everything on 12mm Iowa with 0 lighting setups, and to add to the energy, even onboarded a local dirt bike team that competes in the area. The team had been training in Florida the week before and was "super excited to rip it in the mall."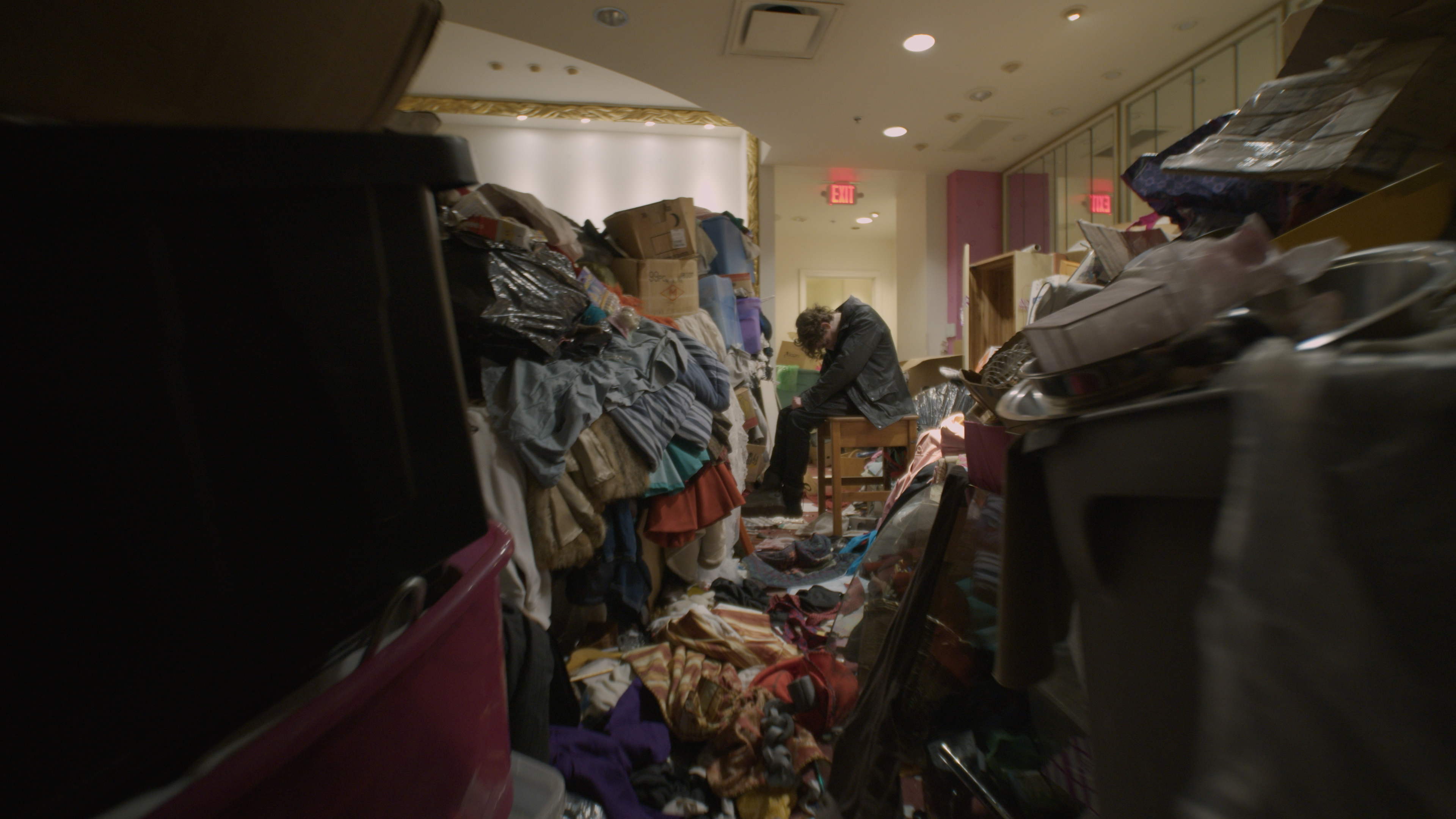 The Setting
One of the details Hate fans are most curious about is how the video's unique setting, a fully operating New York mall, came to be. "My producer and I searched 20 malls in the New York area just cold calling," Tommy explains. "We ended up landing this mall in Buffalo, New York, for criminally cheap…It seemed too good to be true." How did they land this perfect venue? It just so happens that the mall's manager is a ThxSoMuch fan and was, as Tommy notes, "super nice and down for the cause." 
Although the mall was open during the shoot, it was only at around 60% capacity. Tommy and his crew found a store that was full of miscellaneous props that they were allowed to use for free. "We built out an empty store to look like a clothing store," Tommy recalls. "It worked perfectly." 
The venue worked so well, in fact, that the scene felt eerily realistic. "We ended up making a fake news report surrounding the event as well as a whole social media campaign faking the news story since we were able to make it feel so real," Tommy laughs.
An Immediate Success
Between the video's unconventional setting and chaotic energy to the electric response from fans, Hate has been a roaring success–from start to finish. "Usually, you're anticipating everything to go wrong on a production, but this time, everything went perfectly," Tommy explains. We can't wait to see what's next for Resolve's new director.
To stay up to date with Tommy and his latest work, sign up for Resolve's newsletter, or follow his Tik Tok and Instagram.