Meet Katherine Díaz, an exceptionally talented Director/Producer hailing from Colombia, where her passion for filmmaking ignited a prolific career. With a rich portfolio of over a hundred projects, ranging from music videos and fashion films to short films and feature films, Katherine, lovingly known as "Kath D," brings a unique blend of expertise and style to the American music industry.
Katherine's creativity and unwavering dedication have garnered her collaborations with renowned Latin artists like J Balvin, Ozuna, Sebastian Yatra, and more. Her music videos have amassed an impressive five hundred million views on YouTube, a testament to her ability to create captivating visuals that resonate with audiences worldwide. Moreover, she has successfully produced four independent feature films, including "Demental," "Caliban," "Diavlo," and the upcoming "Escobar's House."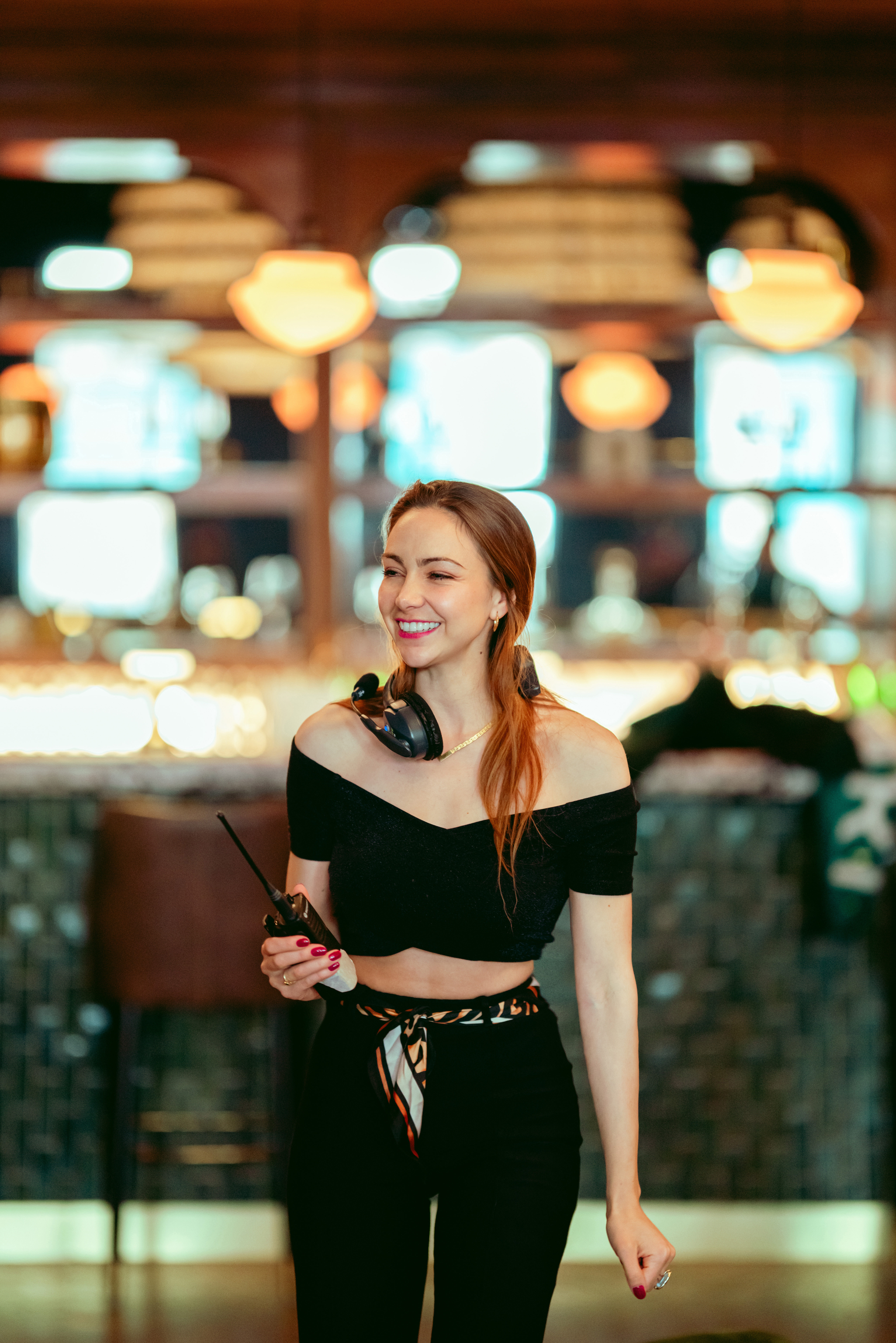 A true visionary, Katherine wears multiple hats in the filmmaking process, boasting a background in producing and editing. From conceiving a concept to delivering the final product, she meticulously oversees every aspect of production, ensuring excellence with an infectious smile.
Katherine Díaz's remarkable talent has earned her accolades and nominations, including winning the Best Music Video award at the Pepsi Music Awards 2020 for "Yandel, Joey Montana, and Sebastian Yatra - Ya no más." Her brilliance also received recognition at the Premios Heat 2022, where she was nominated for Best Music Video for "Fonseca, Greeicy, Cali y El Dandee - 2005," and the Buenos Aires Music Video Festival 2019, where she was nominated for Best Video for "Sebastián Yatra, Camilo Echeverry - En Guerra." The Latin AMAS 2019 also acknowledged her work, nominating her for Best Video with Social Content for "Sebastián Yatra, Camilo Echeverry - En Guerra."
As Katherine Díaz continues to make waves in the music video industry, American artists stand to benefit from her unrivaled experience, creative prowess, and ability to craft visuals that leave a lasting impact on audiences worldwide. With her unique perspective and illustrious portfolio, Katherine Díaz promises to elevate the artistry of music videos and enrich the creative landscape for years to come.